Welcome to Elevation.8m.net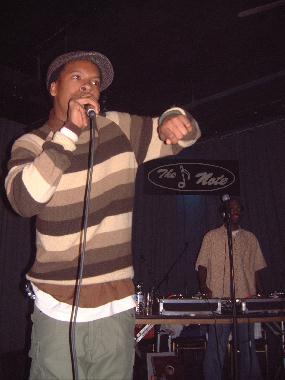 This 25-year-old rapper from Chicago's South side is a total package performer, who believes in giving his all every time he steps to the mic. Elevation's arsenal of skill consists of an intricate combination of rapid-fire braggadocio and vivid story telling. His style, grace and stage presence are all reminiscent of such legendary acts as De La Soul, J-Live and Organized Konfusion. While citing these artists as major influences, he still manages to maintain his own gritty, original Chicago style. Backed by the stellar production of groove attack recording artist, Kenny Keys, up and comers WEXL (pronounced we excel), and G4 recording artist, Meaty Ogre, Elevation ensures that his sound is well rounded and pleasant to almost any listener's ears. The word on Elevation's debut release, "The Art of Falling," spread fast throughout Chicago's underground Hip-Hop scene, garnering praise on such Chicago-based web sites as galapagos4.com, birthwriterecords.com and molemen.com. In addition to the local buzz, the album received a very positive write up on the Swedish web site, urbansmarts.com. Now with two follow-up projects in the works, Elevation is a very busy man. He plans on independently releasing an EP, fall 2004, titled "Season's Change," showing his growth as an artist in recent years. The second of the two projects will be an LP, set for spring 2005 release and is tentatively titled "Higher Learning." Since 1997 Elevation has performed alongside some of Hip-Hop's most well respected artists. He has shared the stage with such notable performers as Atmosphere, Souls of mischief, Mountain Brothers, All Natural, Louis Logic, Rhymefest, Nappy Roots, Cannibal Ox, Diverse and long time collaborator Verbal. Constantly working to perfect and innovate at his craft, elevation plans to own the key to success and longevity for decades to come.




ELEVATION - "The Art of Falling"

Album In Stores Now!

featuring production from Overflo(Birthwrite Records), Kenny Keys, Wexl, and others!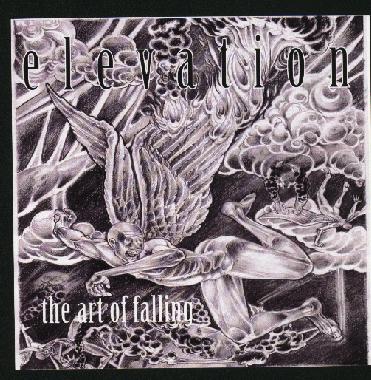 For more new music from the legendary ELEVATION, click Here to preview new tracks from Elevation's upcoming "DEPTH" album!